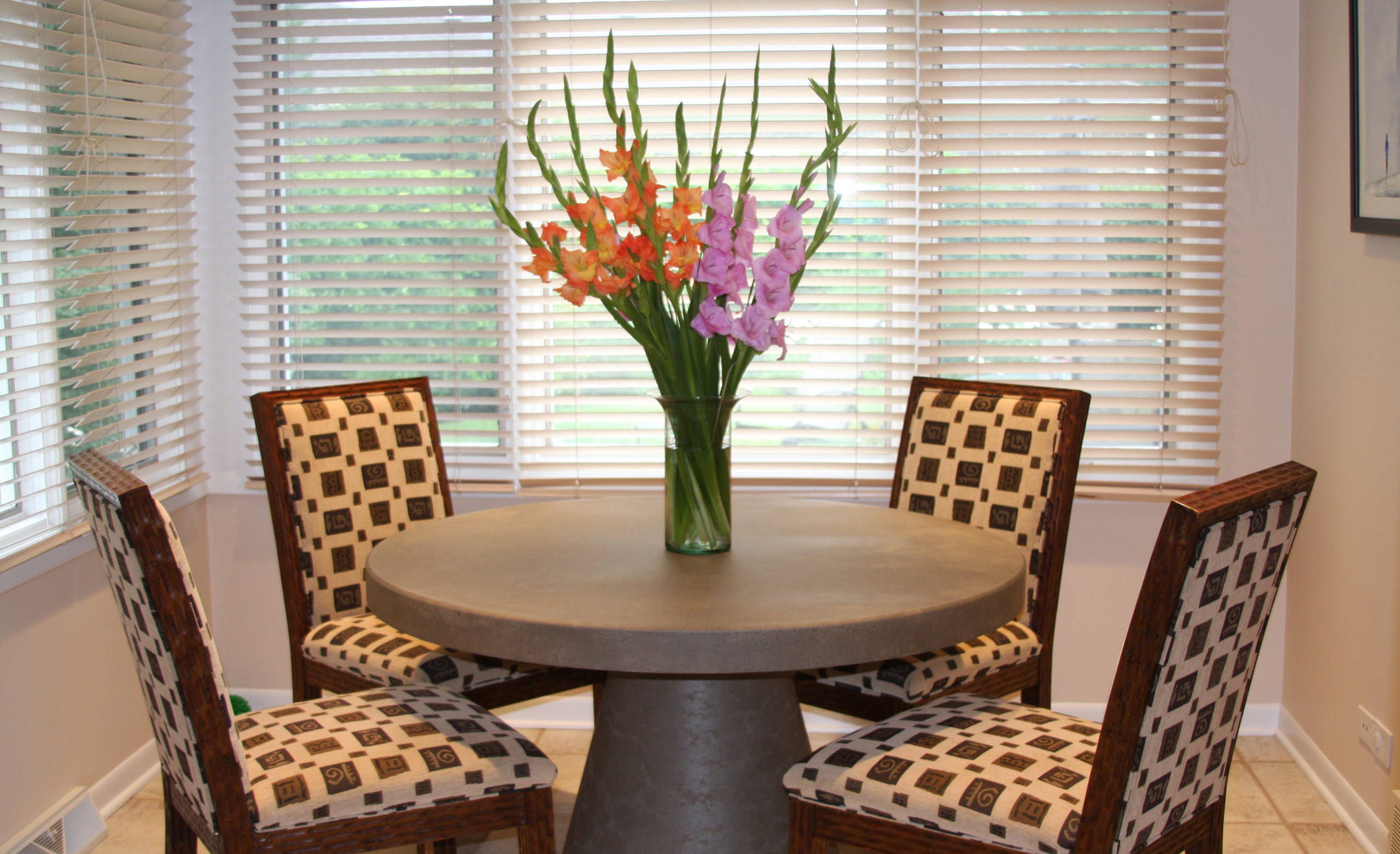 Make a memorable impression with a concrete table from CustomCreteWerks, Inc. Our tables are sleek, contemporary, powerful and functional. No other table provides the durability and strength of concrete. Not to mention the exceptional design features crafted by CustomCreteWerks, Inc.
Concrete is a versatile design material, allowing us to create a table to meet your design vision. All our tables are N-HansedTM to be stain-proof and easy to clean. Our concrete is even sustainably manufactured thanks to our N-viroCreteTM process. With unmatched quality and appearance, our concrete tables are the perfect addition to any home.
Ideal Uses For Concrete Tables
Dining Room Tables
Patio Tables
Conference Tables
Home or Office Desks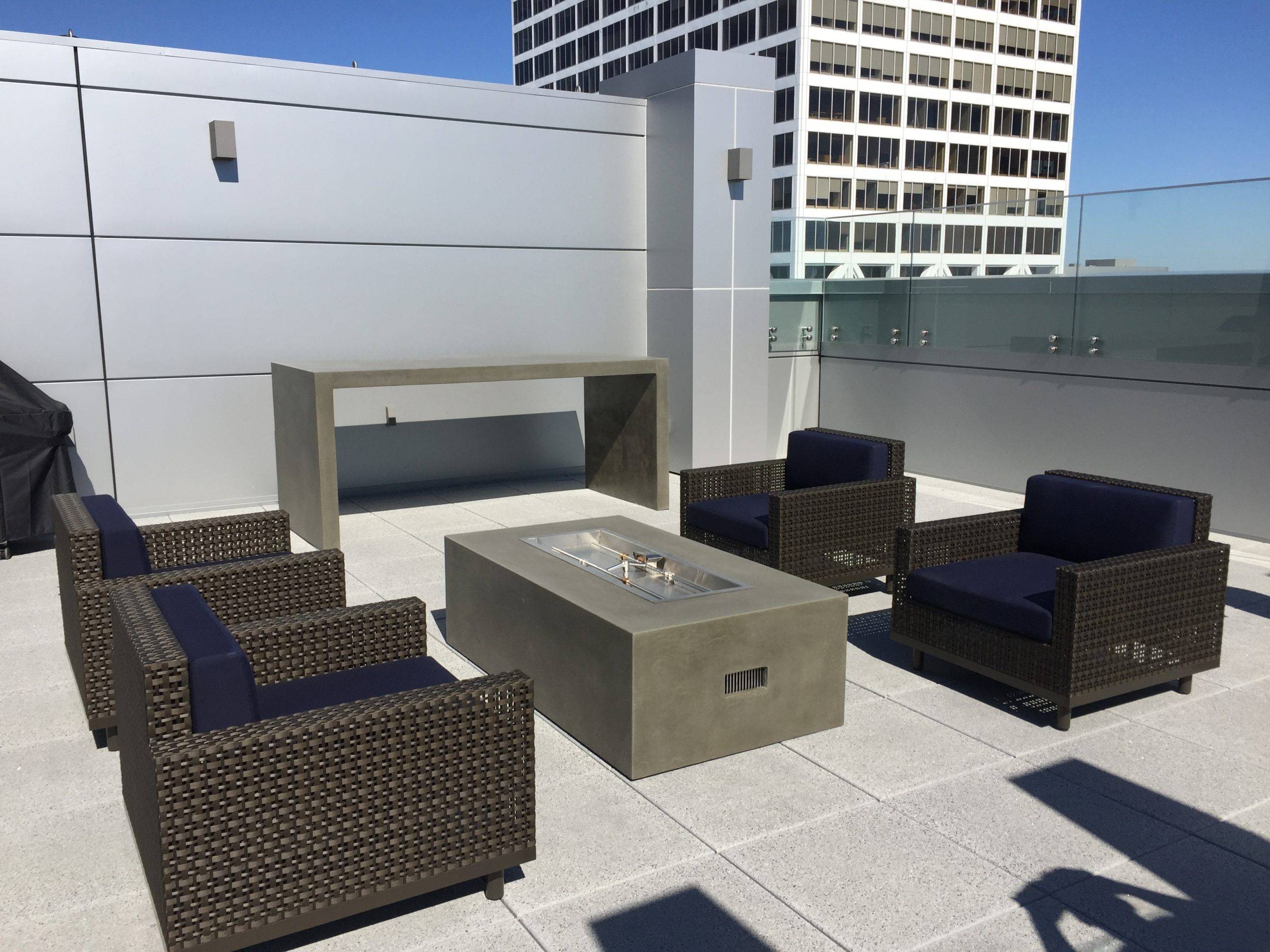 To get started, please request an estimate. We will walk you through all the details of our ordering process. Please note that we will template and install any table within 100 miles of our facilities in Racine, WI. If you're outside that radius we can ship your table to anywhere in the United States.
To receive an estimate on a table that will make an impression please call us at 262-632-1300 or email info@customcretewerks.com.