Industry leading stain-proof, heat-resistant and eco-friendly concrete
CustomCreteWerks' quality is virtually unmatched in our industry. We use two proprietary processes for all our concrete products. These processes allow us to create high-quality, eco-friendly and versatile pieces that are perfectly customized to you.
Concrete N-hansed ™ to be Stain-Proof
Do you worry about staining, cracking or other maintenance hassles? With our N-hansed™ Stain-Proof process, you get the assurance that your concrete will look remarkable for many years with only minimal cleaning.
CustomCreteWerk's proprietary N-hansed™ process takes all the worries out of buying concrete countertops, sinks, tables and more. With granite and other common design materials, certain foods can cause damage to the surface and deep staining. With N-hansed™ treated surfaces, common foods like ketchup, juice, wine and oil do not affect the concrete whatsoever.
Stain-proof
Easy to Clean
Heat Resistant
5 Year Warranty (indoor products)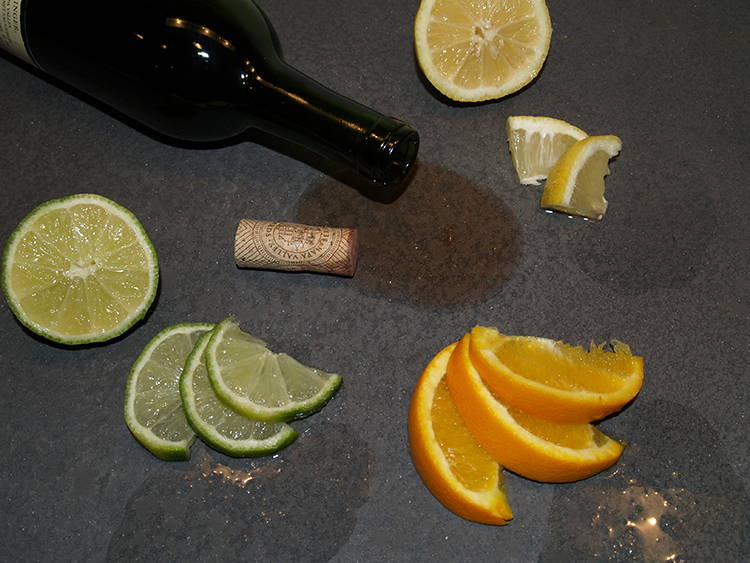 Spills happen to everyone, but our clients don't have to panic and rush to clean up the mess. Simply clean the spill when you have time using any non-abrasive household surface cleaner. In addition to being easy-to-clean and stain-proof, our concrete pieces are durable and heat resistant, meaning you're selecting the best concrete in the industry.
Made Eco-Friendly: N-viroCrete ™

More Americans are looking to make eco-friendly improvements to their homes and businesses, and CustomCreteWerks supports these green initiatives. We are dedicated to sustainable development and green manufacturing that creates environmentally conscious products. That's why we are proud to say we make our concrete using our N-viroCrete™ proprietary process.
When compared to our previous 1.5-inch concrete countertops, the eco-friendly advantages are clear:
72.5% less aggregate
45% less cement
20% more recycled content
52.3% less water consumption
60.7% lighter
N-viroCrete™ green countertops allow for the creation of longer pieces without seams that can span longer distances without the need of additional support. Production and curing time is shorter, so you get your products faster. The resulting product is strong yet elegant, and because it is extremely flexible, it greatly reduces the possibility of fractures or cracking.
Please note that products made by CustomCreteWerks are hand-made and hand-finished. Each piece is unique due to our production process and material variations. Variations in texture, dimension, color and aggregate distribution within the final product may occur and are considered an inherent property of our products.