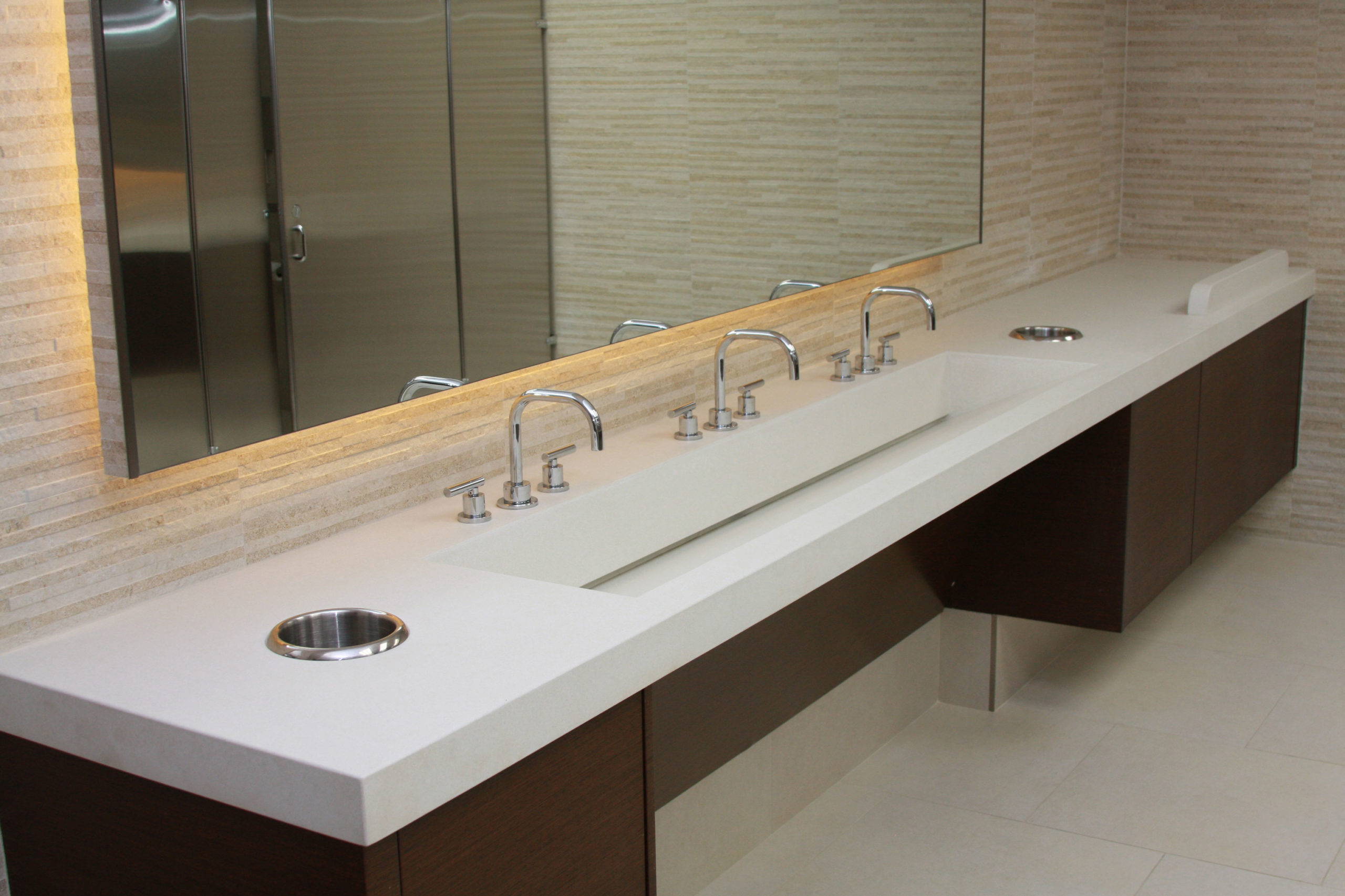 Whether you own a restaurant, retail store, or expansive commercial complex, commercial restrooms for patrons should be viewed as an opportunity to project your brand's personality. This frequently visited room is well appreciated by guests, and if it has modern amenities and cutting-edge style, it will have a positive impact on their overall customer experience.
When designing commercial restrooms, functionality and style preferences blend to create a space that not only serves a necessary purpose but creates a lavish, enjoyable experience. When you incorporate high-end materials like concrete countertops and concrete sinks, you're making a wise investment in a durable yet elegant material.
We provide both custom commercial sinks and commercial countertops that are sure to stand out from the rest. Contact us today to learn more about these products!
Commercial Restroom Concrete Sinks and Countertops
Concrete sinks are particularly well suited for commercial spaces. At CustomCreteWerks, Inc. we offer integral concrete sinks that are molded to the countertop in one seamless piece, creating a visually stunning focal point in the room.
When selecting a concrete sink for your business, you can find options for any size bathroom. If you have a smaller restroom suitable for one person, a single concrete sink works well. For larger restrooms where multiple people may be using the space simultaneously, double sinks, wide-basin or trough sink options allow several people to wash at once.
It's easy to add your own personal flare to your concrete project. With many hues to choose from, you can infuse as much or as little color into your commercial bathroom as needed. Sinks can be made even more unique with our popular slot drain where water escapes through a subtle slit cast in the base of the sink.
Give your commercial bathroom a touch of class with concrete countertops and our concrete trough sinks. Contact the professionals at CustomCreteWerks, Inc. to learn more. Please call us at 262-632-1300 or email info@customcretewerks.com for more information.