Custom Concrete Fireplace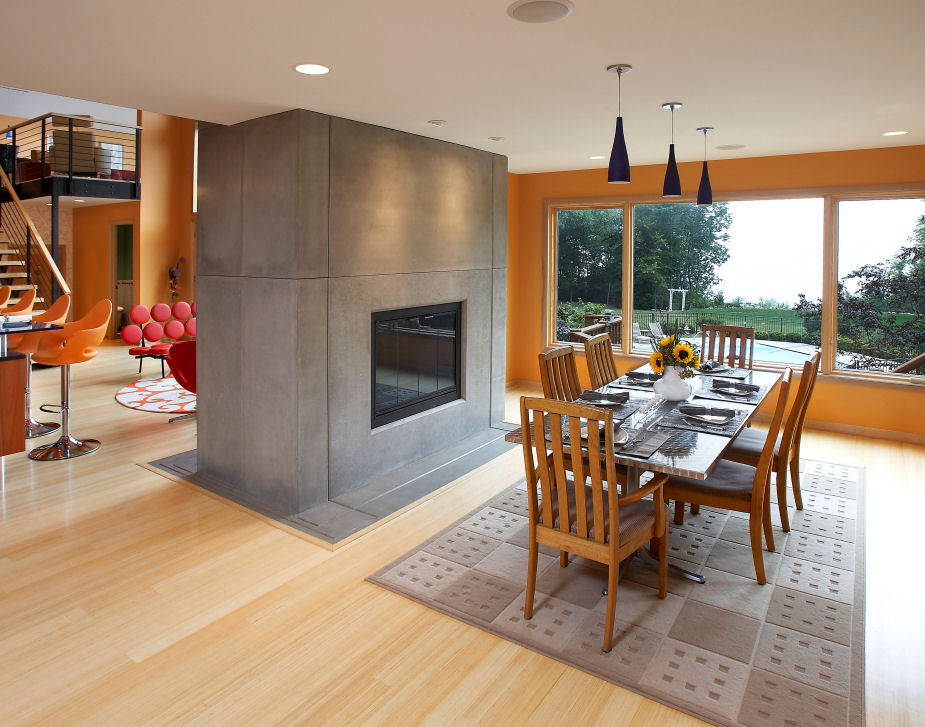 Fireplaces are an important element in your home. They draw people into your home, adding a sense of comfort through its warmth. As a room's focal point, a fireplace makes a statement about you and your personality, creating its own look and feel.
Masterfully crafted concrete fireplaces can offer unique customization, so your fireplace beautifully reflects your desired look and feel. Whether your house is contemporary, traditional or a transitional blend of anything in between, your concrete fireplace can be molded to mirror your home's style and personality. Additionally, our N-viroCrete™ process ensures that our fireplaces are eco-friendly, durable, and sustainable.
Each fireplace is custom created by the professionals at CustomCreteWerks, Inc. Whether you have the desired plan for your fireplace or you need some design tips, we can create a stunning, one-of-a-kind fireplace for your home.
Get an estimate today by calling us at 262-632-1300 or email us at info@customcretewerks.com.