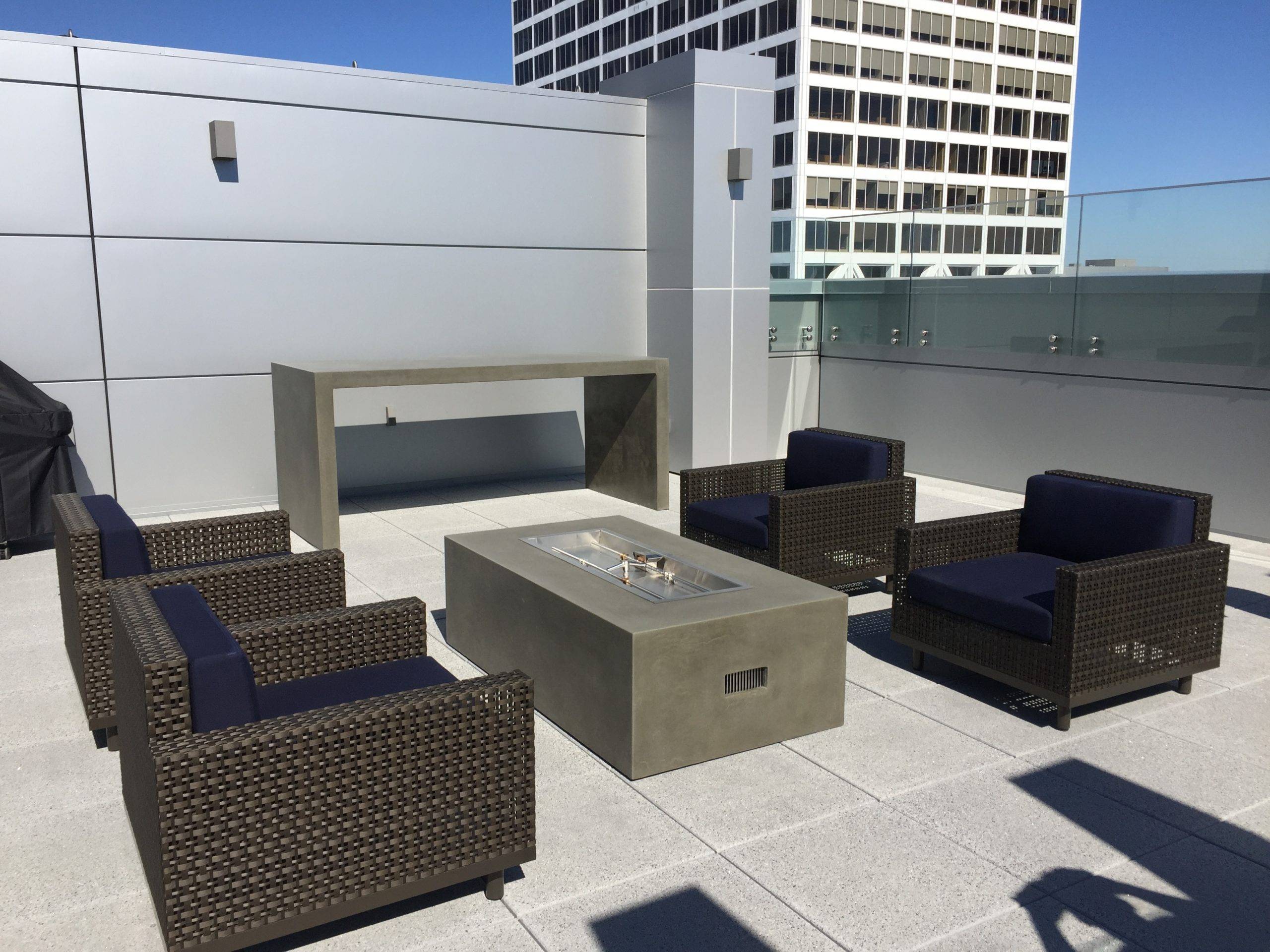 When it comes to commercial uses of concrete, you are not confined to indoor projects. We also design and manufacture various outdoor projects. Concrete is highly versatile, extremely strong, and very resistant to the elements – in any season or region of the country.
If you have an outdoor area in your commercial space, consider the possibility of investing in concrete enhancements. Concrete countertops, concrete tables, concrete fireplace surrounds, and much more add a stylish and functional touch to outdoor sections of various commercial properties.
Outdoor Concrete Projects & Furniture
Want to entice customers and create a welcoming entrance? Concrete tables or benches are perfect, and provide a modern look that is low-maintenance. Have a restaurant and you want to add an outdoor patio for patrons? A concrete fireplace surround is sure to keep guests and sales going all night long. For businesses, adding concrete countertops to an outdoor kitchen or barbecue space is a great way to encourage camaraderie among employees.
Commercial developers and contractors love CustomCreteWerks, Inc. N-hansed™ concrete because it is as strong as it is beautiful. It is a wise investment that is sure to look great for many years to come. Call 262-632-1300 or email info@customcretewerks.com for more information.