Custom Concrete Integral Sinks
Concrete integral sinks offer an upscale appearance that embraces the finest in home design. Whether you want to add a modern look to your interior space or prefer more traditional styles, the professionals at CustomCreteWerks, Inc. can help create the perfect solution for you.
Our concrete products are a high-end option with a unique look. When you want a sophisticated alternative that far surpasses "off the shelf" options from a home improvement store, look to concrete for design versatility, strength, and return on investment.
CustomCreteWerks, Inc. has a variety of integral sinks to choose from. Concrete sinks are cast in one piece so the sink and countertop are seamlessly connected, providing a strong and stunning result. Single sinks are appropriate for smaller spaces while double sink options work well for master baths or commercial spaces.
Round, oval, square, wave, trough or the popular ramp style sink are sure to add functionality and style to your interior space. Even something as seemingly simple as a drain is a stylish design element to take into consideration. Choose from traditional circular drains or modern slot drains where water escapes through a subtle slit that is cast in the base.
Vessel sinks are another exciting option when considering concrete sinks. Vessel sinks sit on top of the countertop and are typically in a circular bowl form, but also are available in other shapes and styles. Pair vessel sinks with concrete countertops or with countertops made from another material for a rich, artistic appearance.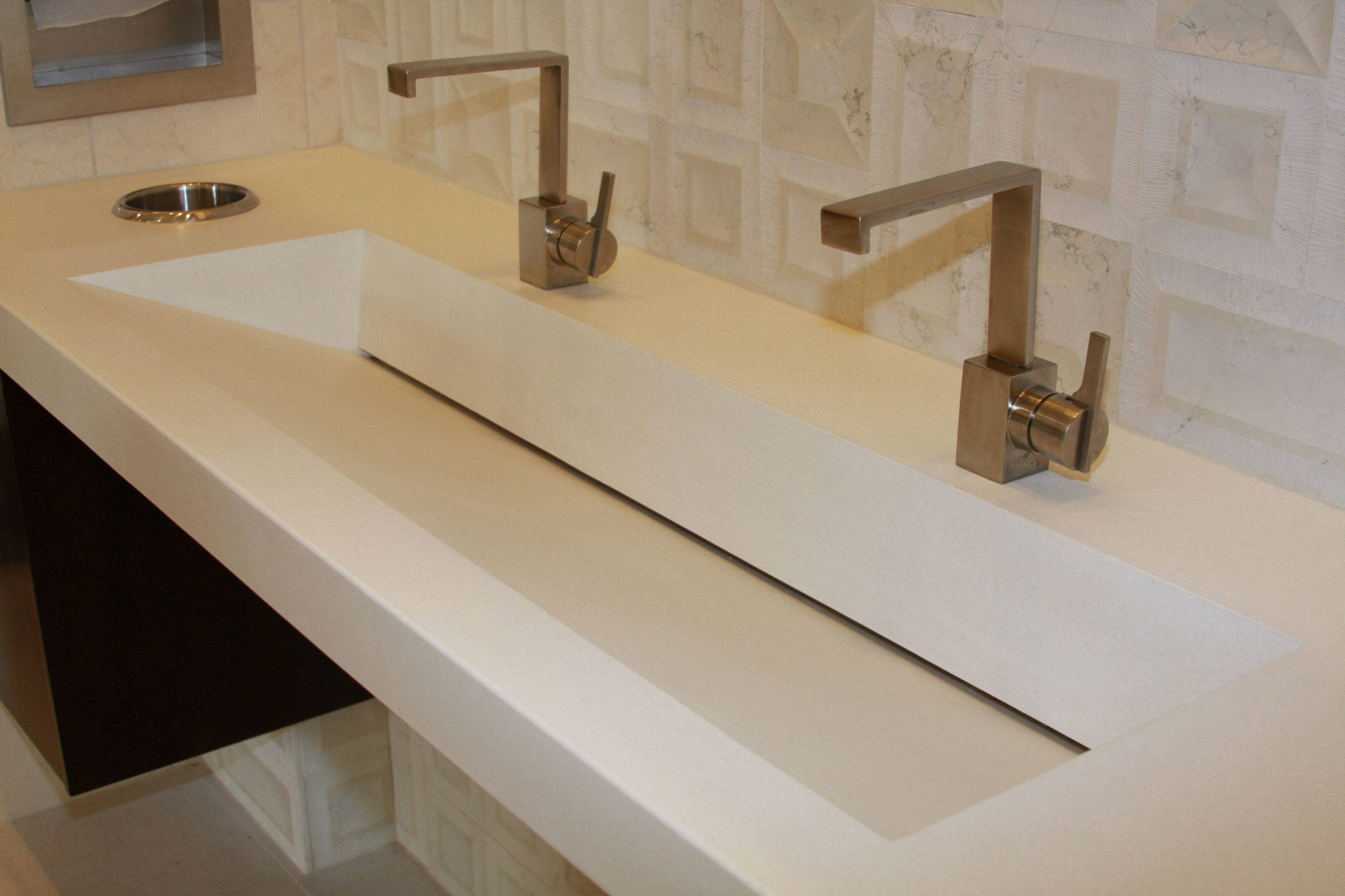 Contact Us Today To Learn More About Our Custom Concrete Sinks
While typically found in bathroom spaces, concrete sinks may be appropriate for other areas of the home such as in a wet bar. CustomCreteWerks, Inc. will work with you to create the ideal concrete sink for your needs. Please call 262-632-1300 or email info@customcretewerks.com for more information. For your Shopping Pleasure Please Visit our Brand New Online Store. Like us on Facebook, Twitter, and Pinterest for special offers and Deals. To learn more about our custom sinks, please feel free to contact us any time!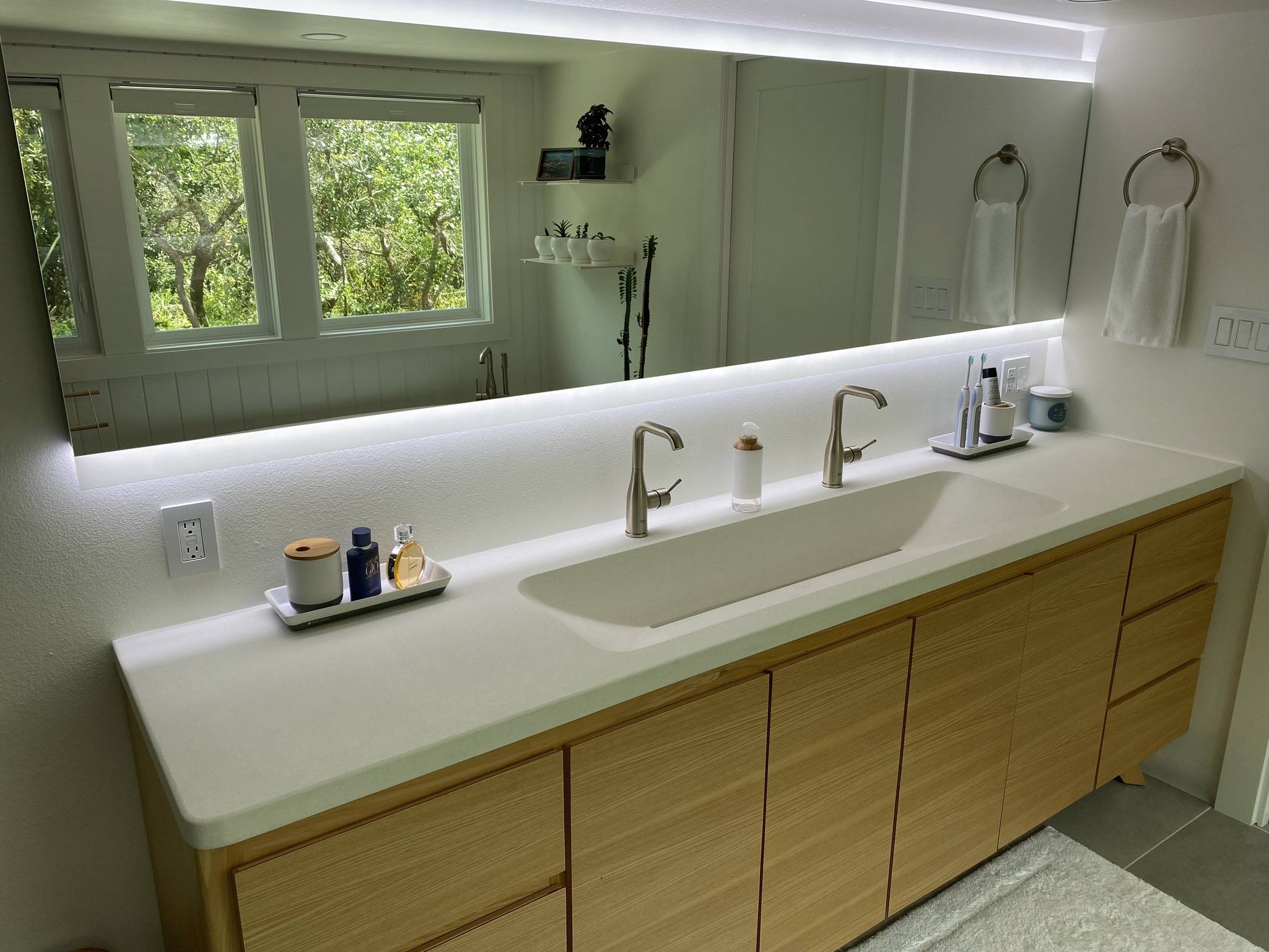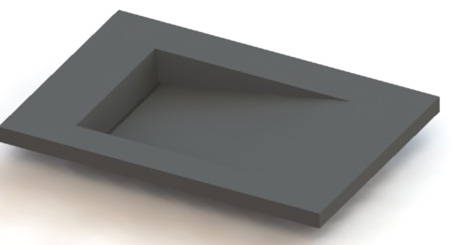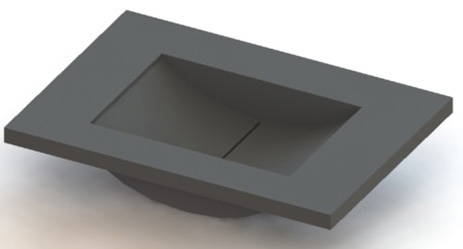 Carlton – Sizes: 24″, 30″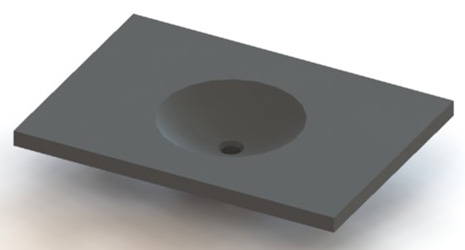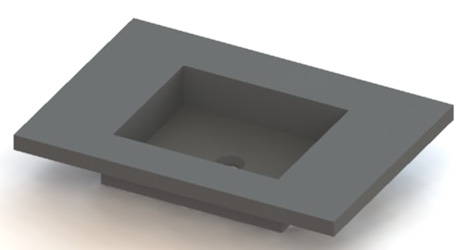 Evanston – Sizes: 13″, 16″, 22″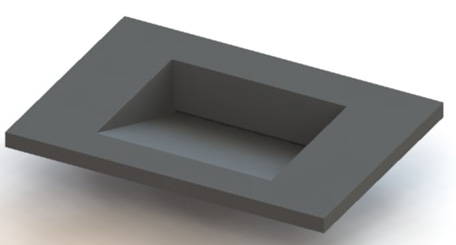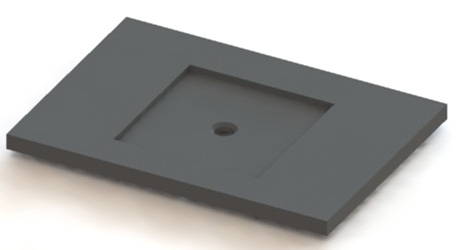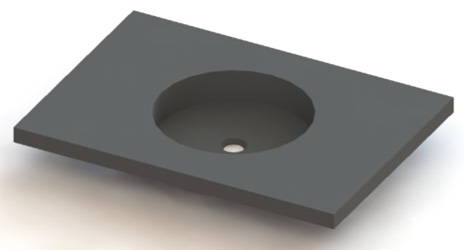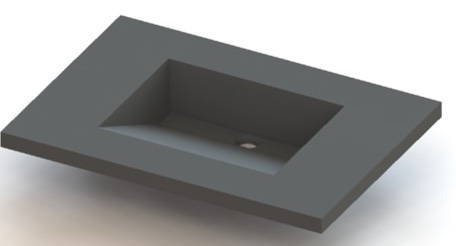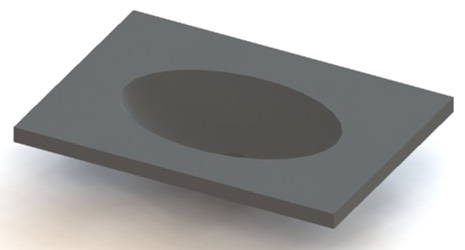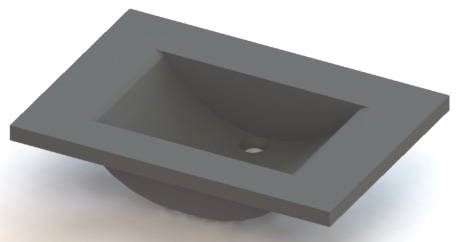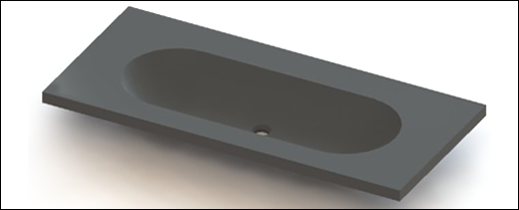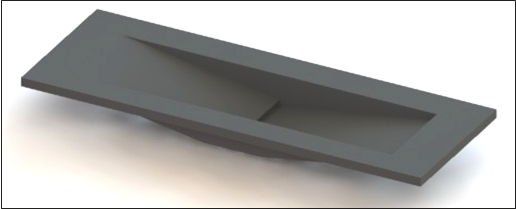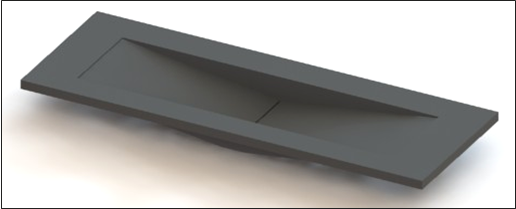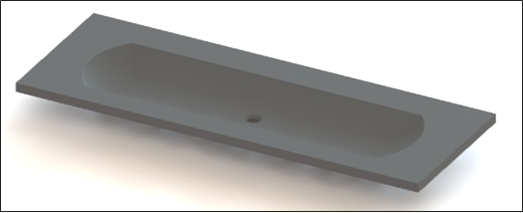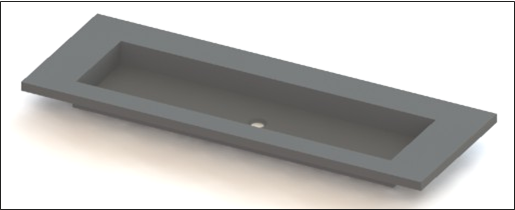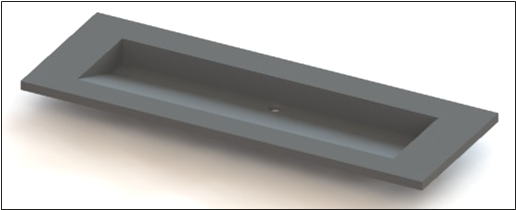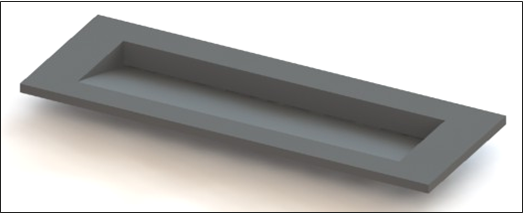 Stockton – Sizes: 40″, 48″, 52″, 60″, 72″