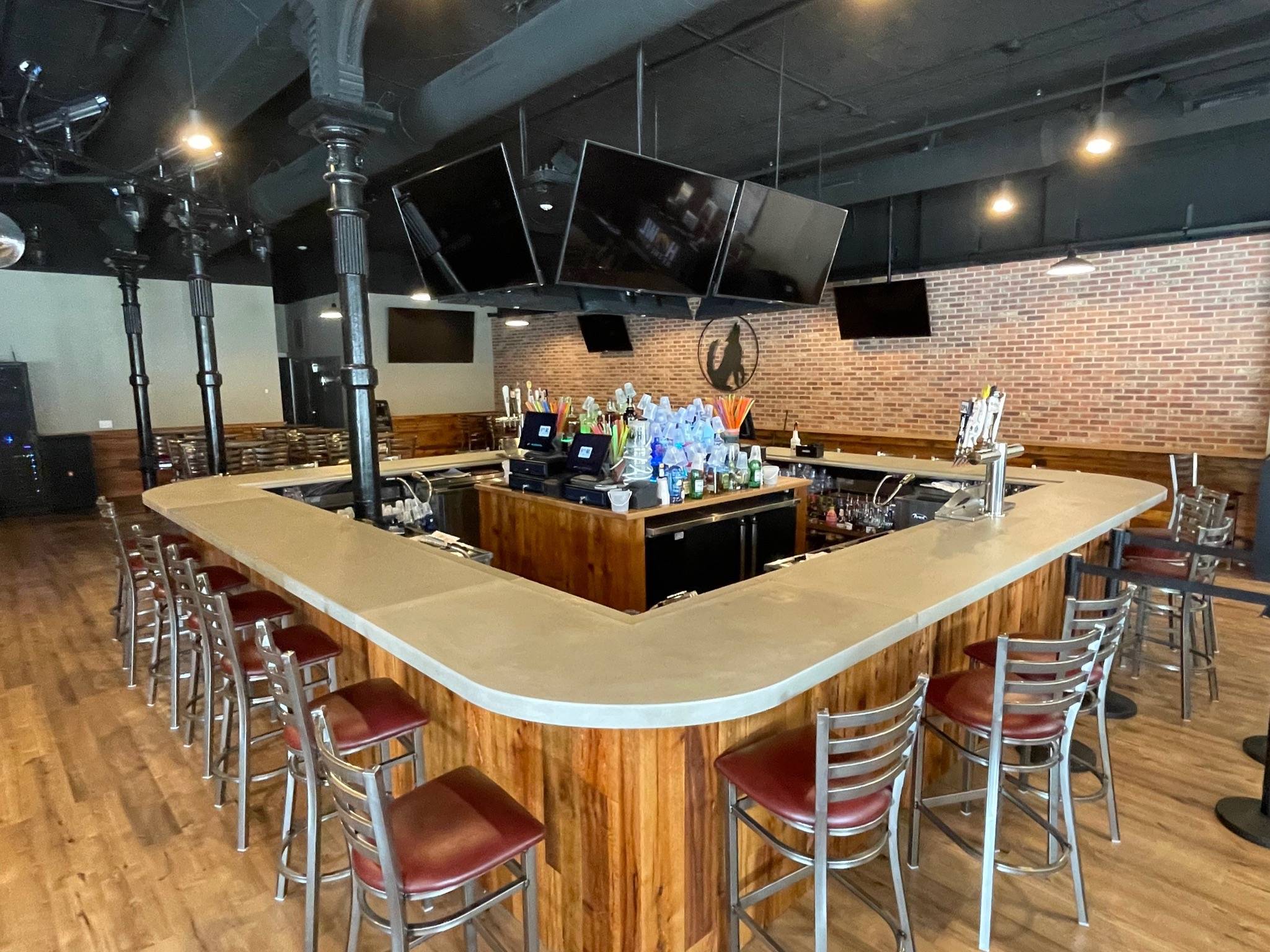 For a business, such as a food service or hospitality company, having a bar attracts customers and is a big revenue booster. Commercial bars serve as a place for patrons to gather, have a drink, nosh on some food, and casually mingle. You can set the tone and attract a larger audience with a comfortable, stylish bar that includes a concrete countertop.
No matter what the theme or personality of your business, your bar space should reflect that unique style. From casual sports bars to chic, upscale cocktail clubs, concrete bar tops add the special touch that makes your bar stand out from the crowd.
In addition to being a notable focal point that attracts business, a concrete countertop is a wise investment because it is durable and long-lasting. Contact us today to learn more about our custom concrete bar tops!
With CustomCreteWerks, Inc. proprietary N-hansed™ process, each piece of concrete resists the spills and splatters that come with typical commercial bar use. Wine, ketchup, lemon juice, oils and even soda spills will not affect this beautiful concrete. Employees simply use a non-abrasive cleaner to wipe up any spills that occur on the concrete bar.
Do you envision a custom look for your bar space? The pros at CustomCreteWerks, Inc. are experts when it comes to designing and creating custom commercial concrete bar tops. Every concrete bar design is entirely customizable. From size and edge style to custom colors or a built-in drink rail, your concrete bar will be one of a kind for your clientele to enjoy time and time again.
Have questions about commercial concrete bars and concrete countertops? For more information contact the experts at CustomCreteWerks, Inc. Please call us at 262-632-1300 or email info@customcretewerks.com for more information.