Concrete Sinks in Illinois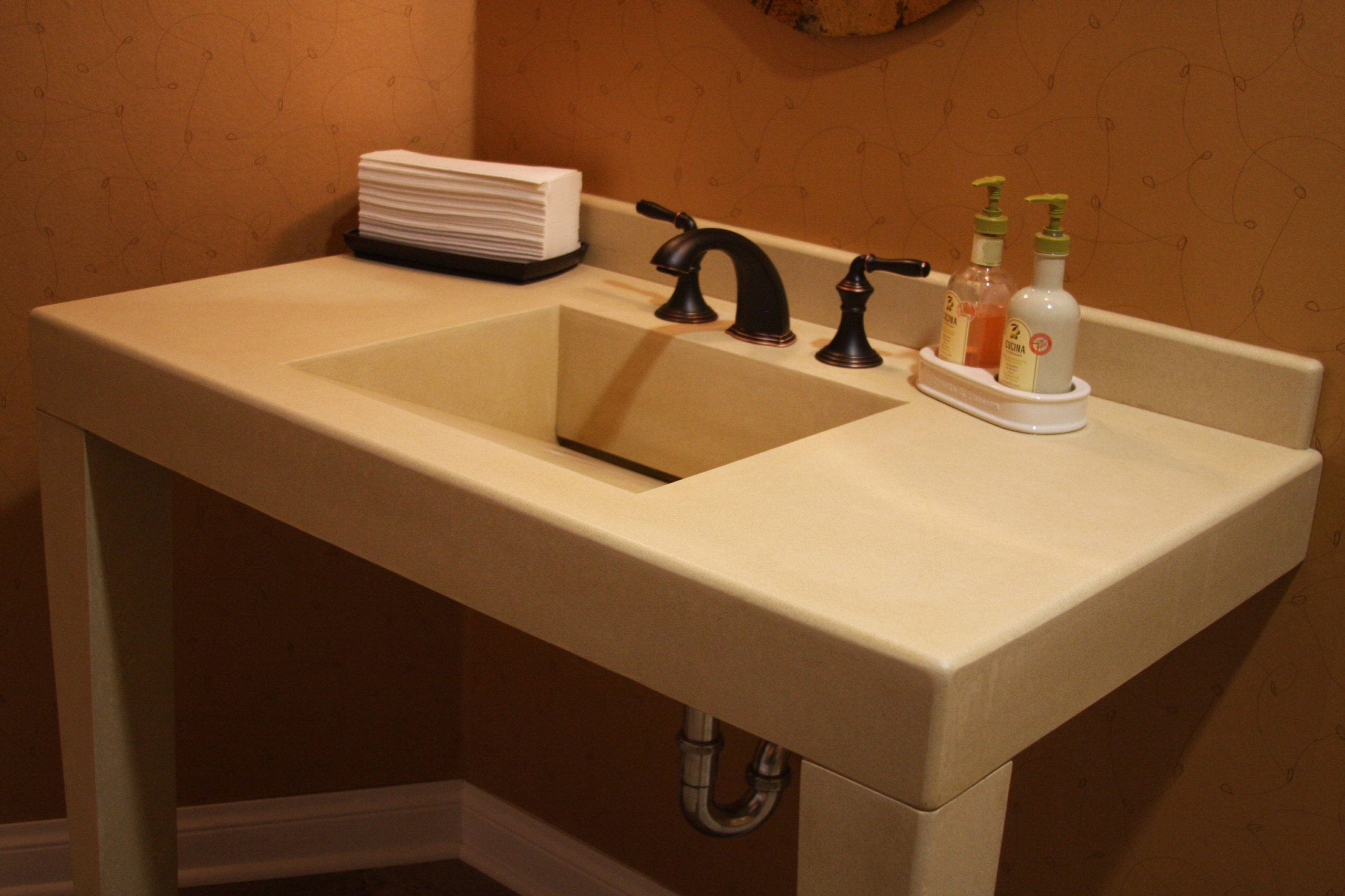 Concrete sinks offer an upscale appearance that embraces the finest in home or office design. Whether you want to add a modern look to your interior space or prefer more traditional styles, the professionals at CustomCreteWerks, Inc. can help create the perfect concrete sink for you. We are based out of Racine, WI and proudly serve the greater Illinois area.
Concrete sinks are a high-end option with a unique look. When you want a sophisticated alternative that far surpasses "off the shelf" options from a home improvement store, look to concrete for design versatility, strength and return on investment.
Types of Sinks Offered
We have a variety of integral sinks to choose from. We offer ramp, oval, square, wave and trough sinks. Each type of sink is cast as one with your countertop. Meaning there are no seams with any of our integral sinks. Each type of sink is also customizable to color, edge and face design, countertop thickness and even back-splashes.
Additionally, you can choose between a single and double sinks. Single sinks are appropriate for a single bathroom or wet bar. Otherwise, double sinks are ideal for master bathrooms and commercial restrooms. We offers several styles of both single and double sinks.
Even something as seemingly simple as a drain is a stylish design element of concrete sinks. Choose from traditional circular drains or modern slot drains where water escapes through a subtle slit that is cast in the base of the sink.
Designed to Be Stain Proof
Our concrete is specially formulated to be resist stains without having to seal. That means it's easy to clean and you can just live life.
Purchasing a Concrete Sink in Illinois
Fill out the form below and submit a request from us or give us a call. We would be happy to hear from you. Request a quote on a concrete sink by calling us at 262-632-1300 or emailing us at info@customcretewerks.com.