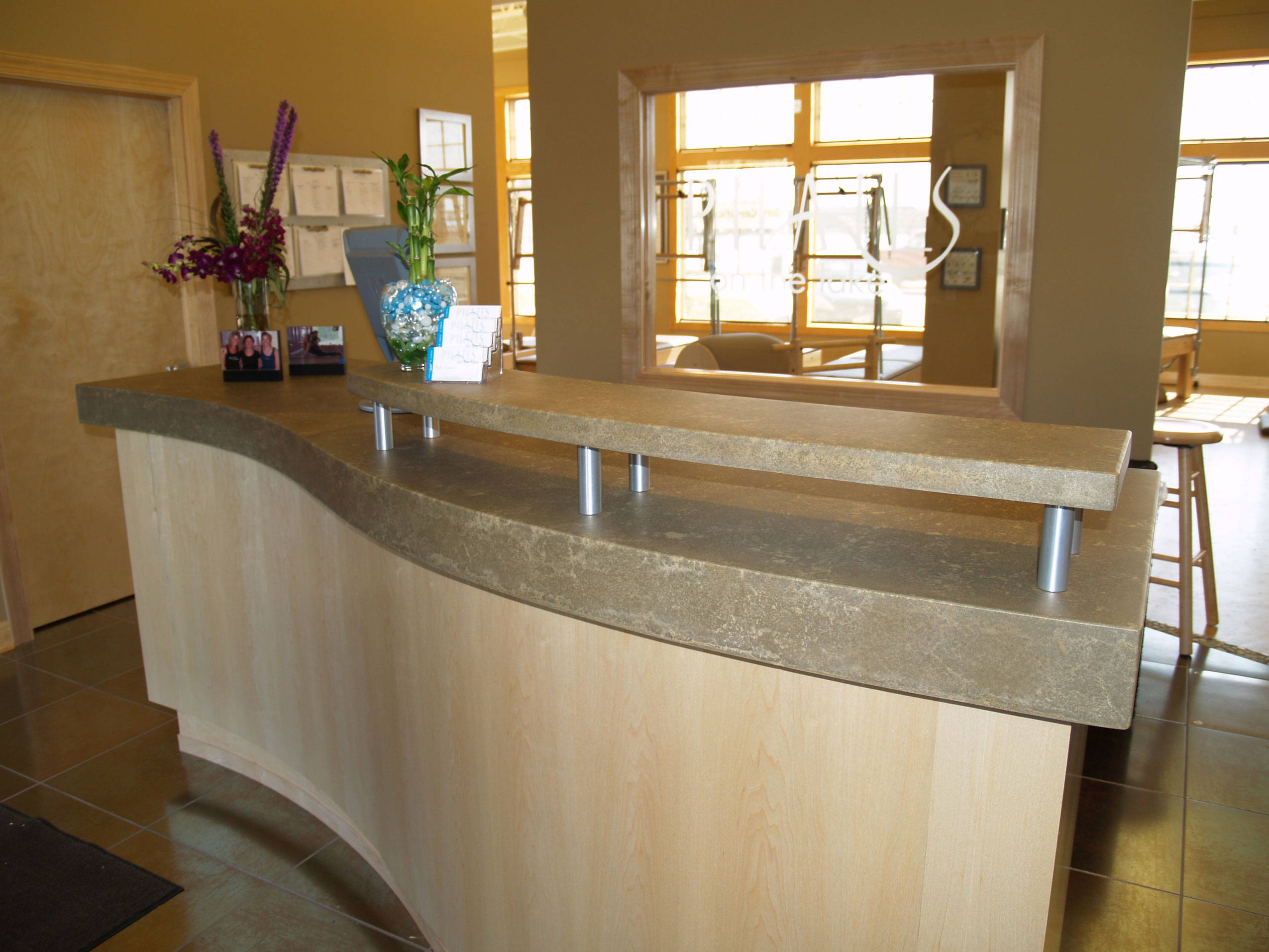 Commercial countertops can be installed and used in a variety of different areas throughout a business establishment. If you run a restaurant, for example, you might consider concrete countertops for the kitchen, reception desk, bar, hostess station or restroom. Concrete is so durable and versatile that you can have something truly unique in each of these areas even when using the same material.
Concrete Is Built To Last
You cannot beat the long lasting quality of concrete, particularly concrete from CustomCreteWerks. Concrete is one of the most durable materials for countertop construction, making it a supreme choice for commercial countertops that experience high traffic and daily use. It will pay to choose concrete and likely avoid a necessary replacement in the short term.
When it comes to the best concrete in the industry, we have got you covered. CustomCreteWerks offers superior concrete for all of our concrete-constructed pieces due to the use of our two proprietary concrete processes that help to make the concrete as durable as possible. These processes, N-hansed™ and N-viroCrete™, leave you with concrete that is stain-proof, heat-resistant and eco-friendly. The advantages to stain-proof and heat-resistant countertops in a commercial setting are numerous, including improved protection of the concrete from customer mishaps and hot plates common in food-handling settings.
Additionally, you can boast that your concrete countertops are among the most environmentally friendly in the industry, with our concrete processes requiring 45% less cement and utilizing 20% more recycled content than competitors. Due to these impressive processes, we trust the long lasting durability of our concrete and concrete treatment processes so much that we offer a 5 year warranty on all indoor concrete products.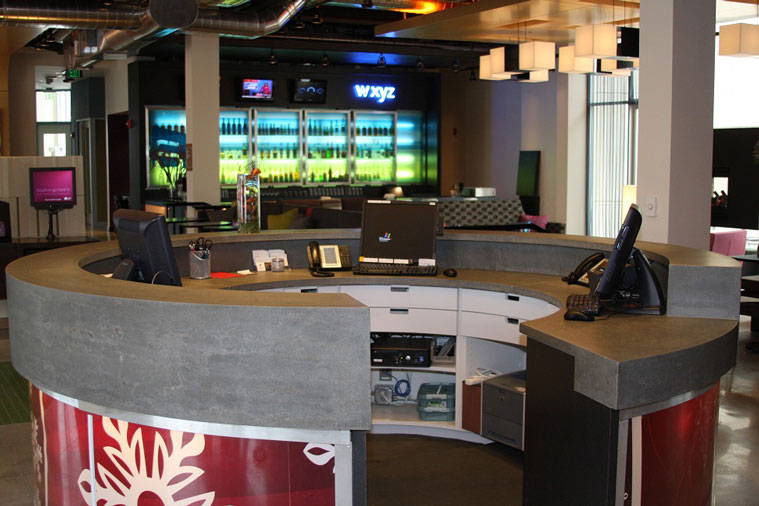 Our Concrete is Design Versatile
In addition to being one of the most durable materials on the market for commercial spaces, concrete is also designed versatile. This versatility means that you can design a concrete commercial sink that is completely unique to your establishment by choosing from our range of concrete colors and visual textures.
Concrete countertops can be used throughout a business to either establish or emphasize its style. For example, you might fill a bar area with concrete countertops in a traditional matted gray to create a clean, industrial feel. Or, you might choose an earthy green for the reception desk in order to warm up the space and emphasize a woodsy design. Whatever look and feel you are going for, we can help you choose the right concrete color and texture to support it through the addition of a concrete countertop that will add utility and style to your establishment.
Contact CustomCreteWerks For Concrete Commercial Countertops
Commercial countertops built with CustomeCreteWerks are built to last and to impress. The countertops you choose for your business can be as practical or as visually stunning as you want, or both! With our wide range of color options and visual textures, the options are endless for matching a concrete countertop to its intended commercial space. Contact us today with any questions and to get the process started with an estimate on commercial countertops.